Hotel Info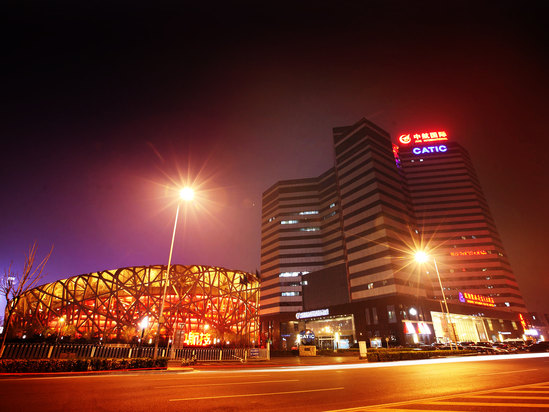 Grand Skylight Catic Hotel Beijing
is located in the Olympic Village-Beichen East Road, close to the Bird's Nest, and across the street from the International Convention Center.
The hotel is a boutique business hotel invested and managed by Shenzhen Grand Skylight Hotel Management Co., Ltd. It has various types of rooms, comfortable and warm. All rooms are equipped with central air conditioning, international direct dial telephone, mini bar, refrigerator, safe, satellite closed circuit. TV, wireless internet, etc.
The European style western restaurant in the hotel operates authentic French western food; the Tai Chi Cantonese Chinese restaurant specializes in new Cantonese cuisine, both of which are the best places to hold large receptions or wedding banquets.
The hotel has meeting rooms of various sizes and functions, which can host any event or business meeting. Multi-functional hall-Yunhai Hall can accommodate 650 people at the same time, and is equipped with simultaneous interpretation, video conference and various other advanced digital conference equipment. Here, whether it is a guest room, conference or leisure, dining, will bring you beyond the comfort and joy beyond imagination, invite you to experience it for yourself.